ProtonVPN: The Secure and Private VPN Service
Virtual Private Networks (VPNs) have become increasingly popular in recent years due to the growing concern about online privacy and security. With the rise in cybercrime and data breaches, it is essential to protect your online activity from prying eyes. ProtonVPN is a VPN service that promises to provide users with secure and private internet access. In this article, we'll take a closer look at ProtonVPN, its features, pricing, and overall performance.
What is ProtonVPN?
ProtonVPN is a VPN service created by the Swiss-based company Proton Technologies AG, the same company that developed the popular encrypted email service ProtonMail. The company prides itself on its commitment to privacy, security, and transparency. ProtonVPN is designed to provide users with a secure and private internet experience by encrypting their online activity and keeping their personal data safe from hackers, government surveillance, and other cyber threats.
How does ProtonVPN work?
ProtonVPN works by creating a secure and encrypted tunnel between your device and the internet. When you connect to the internet using ProtonVPN, your internet traffic is encrypted and routed through one of ProtonVPN's servers. This means that your ISP (Internet Service Provider) cannot see what you are doing online, and your online activity is hidden from prying eyes.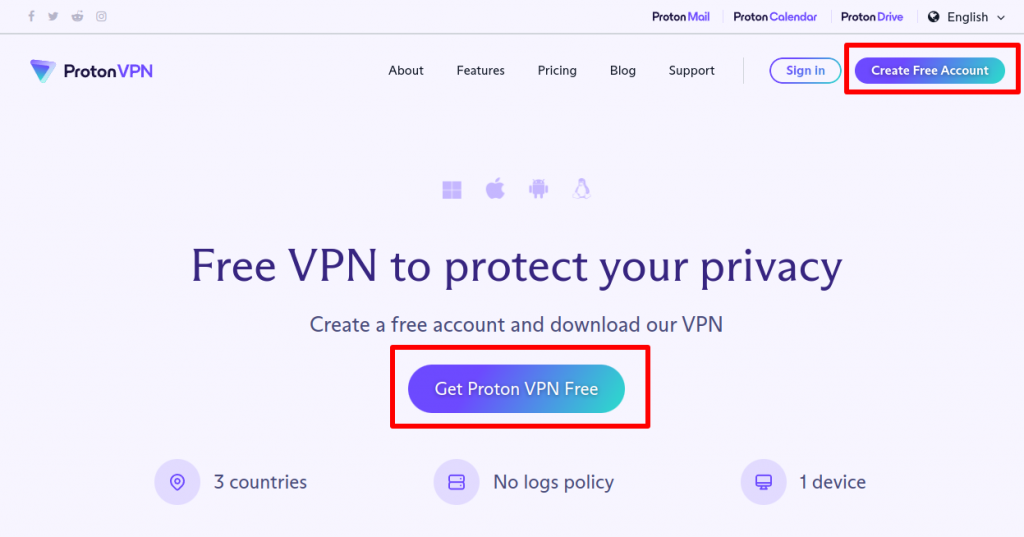 ProtonVPN uses advanced encryption protocols like OpenVPN and IKEv2/IPSec to ensure that your internet traffic is secure and private. It also uses a feature called Perfect Forward Secrecy, which means that your encryption keys are changed regularly, making it almost impossible for anyone to decrypt your data.
Features of ProtonVPN
ProtonVPN comes with a range of features that are designed to enhance its security and privacy capabilities. Here are some of the notable features:
Secure Core: ProtonVPN's Secure Core feature is a unique technology that protects against network-based attacks. It routes traffic through multiple servers in privacy-friendly countries, making it more difficult for attackers to intercept data or launch a man-in-the-middle attack.
Strong Encryption: ProtonVPN uses AES-256 encryption, which is considered to be one of the most secure encryption standards available. This means that all your internet traffic is encrypted and unreadable to anyone trying to intercept it.
No-logs Policy: ProtonVPN has a strict no-logs policy, which means that it doesn't store any logs of your internet activity. This ensures that your browsing history, search queries, and other online data are kept private.
Kill Switch: ProtonVPN's kill switch is a feature that automatically disconnects your internet connection if your VPN connection drops. This prevents your online activity from being exposed to your internet service provider (ISP) or other third parties.
DNS Leak Prevention: ProtonVPN's DNS Leak Prevention feature ensures that your online activity is not exposed to your ISP or other third parties by preventing DNS leaks.
Multi-Platform Support: ProtonVPN is available for Windows, macOS, Linux, Android, and iOS devices, allowing you to protect your online activity on all your devices.
Pricing and Plans
ProtonVPN offers four different plans to choose from, including a free plan and three paid plans. Here's a quick overview of the pricing and features: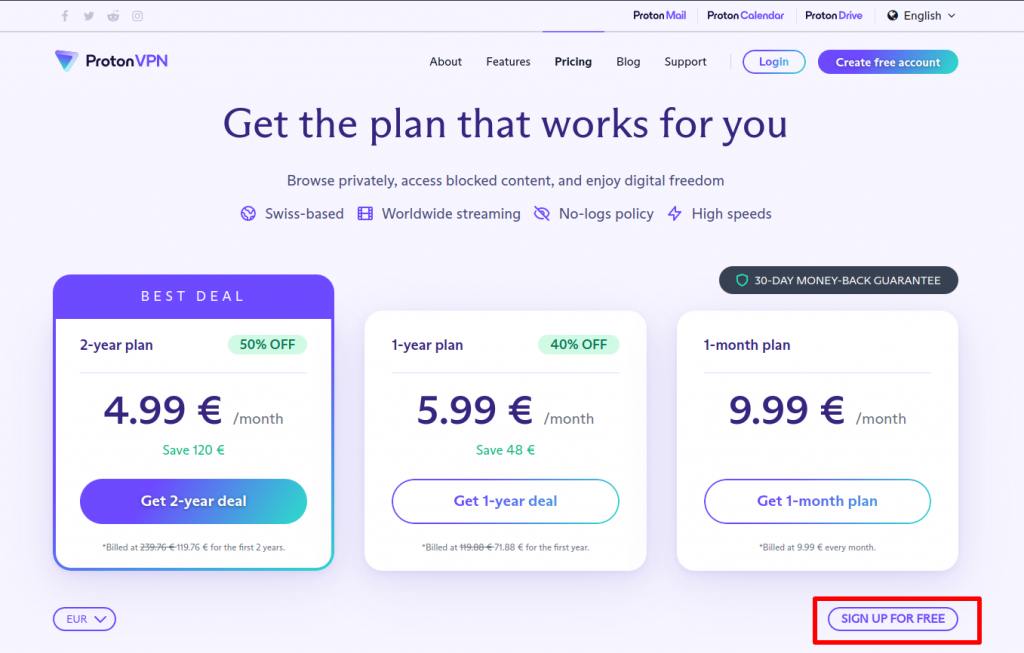 Free: The free plan includes one VPN connection, three countries, and medium speed. It is best suited for occasional browsing and is limited to one device.
Basic: The basic plan starts at $5 per month and includes two VPN connections, access to servers in all countries, and high speed. It is best suited for everyday use and supports up to two devices.
Plus: The Plus plan starts at $10 per month and includes five VPN connections, access to secure core servers, and the highest speed. It is best suited for power users and supports up to five devices.
Visionary: The visionary plan starts at $30 per month and includes all the features of the Plus plan, as well as a ProtonMail Visionary account. It is best suited for users who prioritize privacy and security and supports up to 10 devices.
Is ProtonVPN worth it?
ProtonVPN is a great choice for anyone who values online privacy and security. Its strong encryption, no-log policy, and additional security features make it one of the most secure VPN services available. While it is not the cheapest VPN service out there, its features and reputation for security make it a worthwhile investment for anyone looking for a reliable VPN service.
Overall Performance
ProtonVPN is a reliable and high-performance VPN service that delivers on its promises of security and privacy. The service is easy to set up and use, and its intuitive interface makes it easy to navigate